Airflow Treatment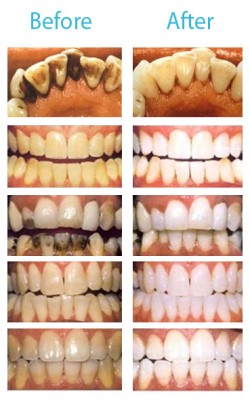 Get a fresh, clean, dazzling new smile in minutes with our new Airflow Treatment!
Airflow uses air, sodium bicarbonate or glycine powder and a gentle jet stream of water to remove surface stains caused by tobacco, food and drink. You will dramatically see and feel the difference during your hygiene visits.
Airflow is kind to the tooth surface; it will significantly improve tooth brightness and give you a noticeably sparkling fresh healthy mouth in an instant.
Airflow is an excellent option prior to Tooth Whitening treatments and for maintenance of a beautiful radiant smile. The treatment is not a chemical treatment and therefore there will be no risk to the patients for any irritation or chemical burns.
DON'T DELAY BOOK NOW ONLY AN ADDITIONAL £15 TO YOUR HYGIENE APPOINTMENT.
This blog post was created by Faye Waller.