Introducing Clinipads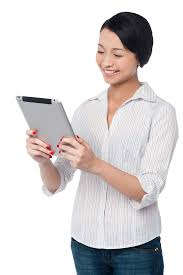 Introducing our newest piece of technology..
MK Dental Spa have recently invested in clinipads, these are the smart advanced new way for patients to fill out their consent forms, update their medical history, contact details & more.
This saves our patients a lot of time and not to mention saves a lot of paper! You will see these clinipads around our reception area and our friendly team will be on hand to support you using these for the first time.
We have also introduced them in to our surgeries, this cuts down the time for you on the way out and gives you a chance to question your treatment plans with the dentist before signing them and sending them straight to your email inbox. All from the comfort of the dental chair!
We want your visits to us to be as easy and stress free as possible and this is a step in the right direction for us.
As always we appreciate our patients feedback and will be on hand to listen to any compliments or concerns you may have regarding this new venture!
This blog post was created by MK Dental Spa.